2 tags
Merry Christmas etc.
The great thing about my Mum growing up (mostly) in Germany is that a lot of the time on Christmas eve she'll let me open my presents. Also it means we eat a lot of Germanic Christmas food which is basically the best. I don't really care that much for Christmas, but the food, oh my god. No updates with photography for a while - I'm off uni and my laptop is too rubbish to...
4 tags
4 tags
4 tags
4 tags
6 tags
3 tags
Be nice and buy some photos so that people at my... →
4 tags
7 tags
7 tags
7 tags
3 tags
3 tags
3 tags
4 tags
Tomorrow....
I am going to Leeds. My friends don't know this yet (well they might when they read this) but I have decided that I'm gonna be taking some photos of them. My project at the minute is nudes, so we'll see how well that'll go down, which I imagine will be well with Eddie. I'll probably wait until they get drunk, because that is when all sensibilities get thrown out of...
3 tags
6 tags
4 tags
5 tags
4 tags
1 tag
2 tags
3 tags
3 tags
8 tags
2 tags
Quick life update ;)
I have blue hair now, I maybe have a place to live, I don't have a job, and photography shall start again TOMORROW. Sorry again to everyone for how shitty I am at updating.
7 tags
1 tag
Sorry again tumblr
I haven't been good. I want to try really hard when I am sorted for this summer to post at least every other day, if not once a day. As it is, this summer is a mess! I am trying to sort out somewhere to live/a job. Those things are pretty much sorted now (thanks to brilliant friends/lovely boyfriend) but not completely, I own far too many things and URGH. But once it is done, everything...
6 tags
Watch
Please don't take this seriously. Japanese horror-inspired colab between me and Lee Occleshaw for our "Tell me something" brief at Uni.
5 tags
2 tags
3 tags
2 tags
I'm sorry tumblr
for neglecting you for weeks. But basically I lost my laptop. Yes, lost. But now it has been found and it's all okay. I've noticed I've lost some followers, you bastards. I would post something nicer and more interesting and something that was actually about photography for once (!) but right now I really have a dissertation proposal to write. And a book list to make up. All by...
1 tag
5 tags
"They say Jesus died for somebody's sins but God knows he didn't die..."
– Scroobius Pip. (Oh god I love you.) 
4 tags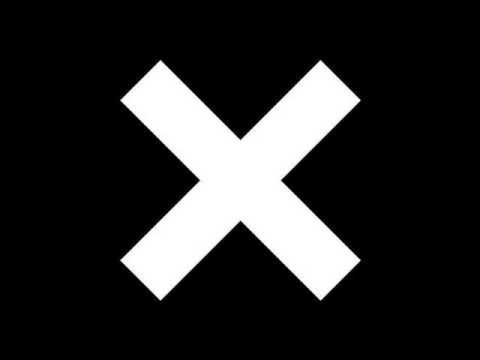 2 tags
4 tags
1 tag
4 tags
Urgh.
On the way home from London I picked up Love It! that someone had left it on the bus. I wouldn't waste my money on that shit, but I was bored on a long bus journey, so don't judge me for reading it. (If you haven't heard of it, it is basically some crappy woman's magazine full of people on the dole who are selling real life stories for about £50.)  On the front cover...
3 tags
I cannot deal with people who are full of...
But I seem to be constantly surrounded by them. Why am I far too nice to idiots? I need, need to go home.
5 tags
I hate it when you have a picture in your head and...
Okay, anyone like this? Or maybe you know anyone like this? I basically need a male model for a competition I'm going to enter, this competition is super expensive to enter, so I HAVE HAVE to get the right type of guy, to get the exact right photo, or I just won't enter. So if you fit all this critria, you should email me! (summerclouds_@hotmail.com) Live in England/Wales/Scotland. ...
3 tags
1 tag
London is a thousand, thousand, thousand times better than blackpool. I don't even know if I need to say that. Last night was totally epic.  I got someone elses sick on my leg. I spent around £40. I got a hotdog. I went to Koko. I spent £12 on two drinks at worlds end. I saw a band that I don't know. I got about 5 hugs from people for having red hair, and one person said "I like...
3 tags
4 tags
1 tag
would you consider doing a photography project on...
I don't have any macro lenses or extension tubes. Sorry. Ask a Wildie. blahblahblahblahblah?
1 tag
Is bright eyes your favourite Conor Oberst Project...
Yes. Not because of any critical reason, just because that's what introduced me to him and what I'm always going to love more. I do love all his other stuff as well. Everything he does or helps out on I love. Monsters of Folk album at the minute to me is like <3 <3 <3 blahblahblahblahblah?